Human Rights Center for Bangladesh (HRCB) is raising funds for the families of loved ones who are killed by fanatics during Durga Puja 2021 in Bangladesh. In addition, we are raising funds for victims who are injured and for the properties destroyed in multiple districts in Bangladesh. HRCB is a small organization with limited resources but we will do our part to help the victims – with your generous donations.
Please send your contribution though secure PayPal link- https://www.paypal.com/donate?hosted_button_id=6YAD5EPBABDV4
Or, send your donation through Facebook at https://www.facebook.com/donate/942656849960252/.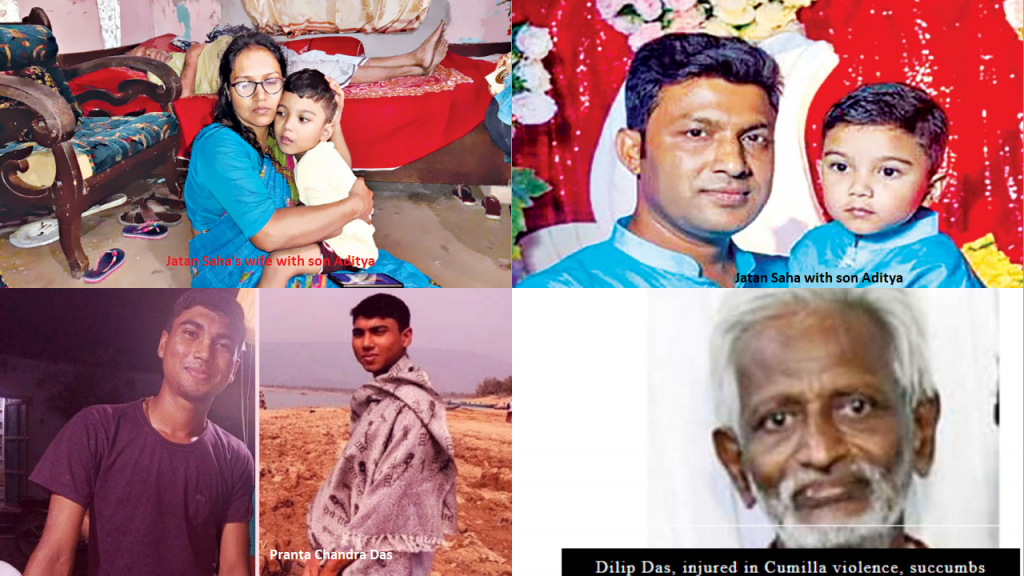 Highlights from recent attacks on Hindu Minorities in Bangladesh-
HRCB is your trusted partner in distributing humanitarian assistance. See our recent humanitarian activities-
Thank you for extending the helping hands.
Sincerely,
HRCB Executive Committee
Human Rights Center for Bangladesh (HRCB) | HRCB.org  | hrcb.bangladesh@gmail.com
A 501(c)(3) Organization (Tax ID: 75-2966362)